Nature - The great artist.
- Ayers Rock, Australia -
---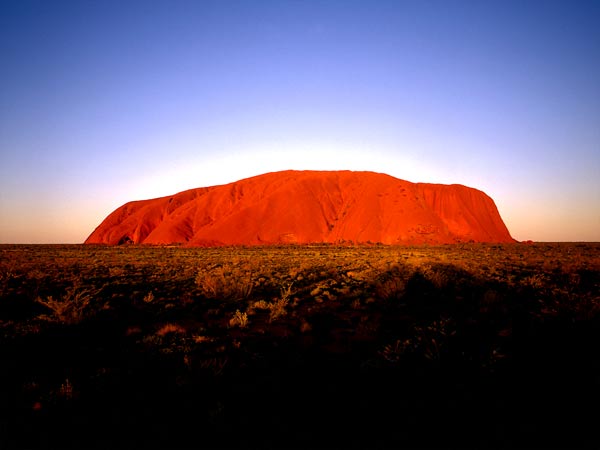 The Australian Navel "Ayers Rock". Too famous mono rock in Northern Territory.
Click the picture above to get 1024x768 picture to use as wallpaper.
Camera:Plaubel Makina 6X9 Proshift
© Daisuke Tomiyasu 1989 This picture has been used as cover of the Japanese book "Australia Read book" by Dr. Michio Ochi.
© Daisuke Tomiyasu
---